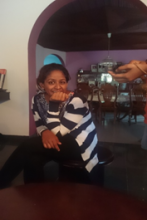 Ultimate Destiny
YES indeed I was undecided until I came to know Pro X New Zealand Ltd about moving to New Zealand. Mr. Asoka Weerasundara is a good friend of my uncle and he introduced me to Mr. Pro X
From the beginning Mr. Weerasundara was there to guide me with every step that I need to take and as I was a teacher he introduced the New Zealand Tertiary College, Auckland to do my higher studies. And of course the Pro X team in Sri Lanka was helping me with everything with their fullest support. By the name of itself Pro X is a "home away from our home" for Sri Lankan students.
I must stress, that the services I received from Pro X was totally free of charge and it is hard to believe that there are such service organizations in our country.
For the first time I'm away from my family and it is a new environment. I do get the home sick at times. The weather is new to me and I'm getting use to it. And there is a lot to learn and visit. I will enjoy my time being in here and study hard to make my parents proud.
I will say from the bottom of my heart THANK YOU PROX to giving me this opportunity.