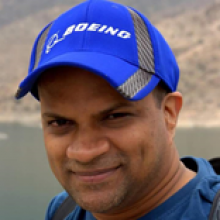 My case was seriously considered
Retrospective to my past, a period I have unwittingly surpassed not knowing how I would secure my future in terms of academic and professional attainment. As my employment was in the field of IT throughout and with my aspiration to excel further on this, I was exploring venues which would probably cater towards my ambition and make my career more demanding. UK, Canada and Australia were a few places I have opted in the past but the process was extremely procrastinate with a disconsolate prospect.
While I was deploring my fate for not being successful in what I wanted to be, I was immensely fortunate in getting into contact with Mr. Asoka who had been humble, positive and extremely helpful with his professional approach which eventually made my dream come true.
Prior to this, I had been to a local agent in Sri Lanka regarding my visa process to NZ. The way my requirement was handled with their approach methodology and the details they have requested, made me reckon that neither me nor anyone else would ever make it. It was my father who knew Mr. Asoka during his banking days and as a consequent, my case was seriously considered and with the eligibility I already had, I was assured that my student visa process to NZ is within reach and would materialize soonest.
From that moment onwards, I was in earnest anticipation of my aspiration and never expected to emerge within this short of a time frame. I was actually thanking my stars of fortune to have met this noble person without whom my dream wouldn't have been a reality.
Mr. Asoka and his team at Pro X NZ is a professional licensed migration group who knew what is best for those who seek their assistance. It is very seldom to find a group which is thoroughly organized, extremely honest in their endeavor and excessively dependable in their act.
In my case, it took only a couple of months to get my student visa to NZ. Thanks to Pro X NZ.