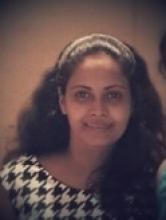 I am Hiranthi, a mother of 7 years old daughter. My husband Sanjaya, employed as a director in a leading financial company in Colombo. When we are planning our future, we really wanted us to commence our own business one day. Though we have had completed our higher studies in various sectors and enough experience working in diverse businesses including finance, banking and manufacturing sectors, before we exposed to the market with our own business venture, we believed we should polish all facets within us .
On the other hand, our daughter to have a solid beginning of her education with world class methodology, in a safe and peace full country. Even my husband had climbed up his career ladder speedily at his younger age; he was in need of having a foreign exposure. Then we decided to move to New Zealand where will offer us a stress free lifestyle. We had very bad experiences while we were working with other migration consultancy firms.absolutely free of charge. I am now about to begin my studies in postgraduate diploma (Level 8) in business enterprise at NMIT, Nelson. Mr.Weerasundara's kind support and encouragement tremendously helped us to settle here soon while keeping peace of mind.
Many more thanks to Mr.Asoka Weerasundara, Sanjeewa, Biyanka and the team at the ProX for great guidance, advise, support in every way also, being bear with us for our silly mistakes to achieve our ultimate goal. Our best wishes for all your future endeavors. I would greatly appreciate their enormous service, and certainly won't think twice to recommend anyone who wants to make a higher study or migration dream a reality.